Social Media Marketing Agency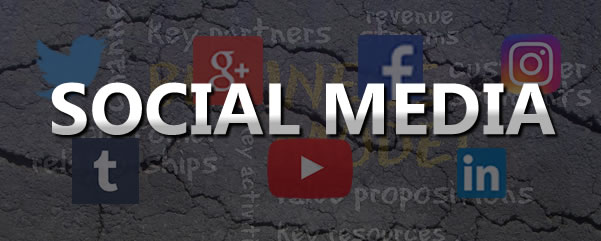 Digital Extreme Technologies will help your small business build brand awareness and engage with current and potential customers on social media platforms. As a social media marketing agency, we assist clients with identifying and focusing on their target audience. We then construct a communication strategy that speaks directly to this audience. Effective social media marketing is predicated on cultivating and building relationships, not posting one-off messages that we hope will go viral. Your social media presence is an extension of your company.
Expanding your brand through social media requires regular, high quality, targeted posting, followed by frequent engagement with your followers. We allow you, the small business owner, to focus on running your business while we handle managing your social media presence. We leverage social media platforms such as,
Facebook
,
Twitter
,
Instagram
,
Google+
and
LinkedIn
to increase your brand's visibility, loyalty and consistency.
Digital Extreme Technologies will help grow your social media presence by:
Posting content reflective of your brand identity
Engaging with users and communities relative to your target audience
Incorporating relevant keyword driven hashtags with posts to increase visibility
Creating relevant graphics to display in conjunction with your post content
Driving traffic to your website with calls to action and landing page lead capture
Tracking and evaluating activity to tweak and influence future posts and engagements
Ensuring that your social media presence is consistent with your overall branding
Get started with your affordable social media management and marketing plan TODAY!
Get your FREE Social Media Management Consultation Today!