Responsive Website Development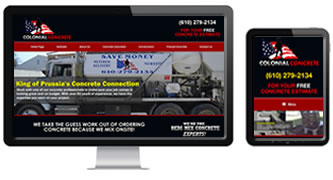 The usage of mobile devices is at an all time high and will continue to increase. This makes it imperative that your website is viewable on all devices including smartphones, tablets, laptops and desktops. If your website visitors are unable to view and navigate your website because of incompatibility on their device, they will likely ditch your website for your competitors responsive website.
We work with our clients to develop responsive websites that are easy to navigate and compatible on all devices. Also, many search engines will punish websites that lack mobile compatibility. Don't allow your website to receive unfavorable rankings due to incompatibility. We will assist you in developing one website that is viewable on all devices.
If your current website isn't compatible across all devices, give us a call at
267-205-4203
, so that we can provide you with a responsive website solution!
Get your FREE Website Consultation Today!